Products We Manufacture
These are products we have been creating for years. We work closely with local suppliers to find materials and components that we don't create in-house.
Notebooks, Planners & Diaries
We have been bookbinding in various guises for well over ten years, supplying some of the most famous retailers in the USA, Canada, UK and Australia.
Stationery & Accessories
Aside from traditional bookbinding we have made many products over the years from wallets to lever-arch-files, exercise books to notecard holders. If it can be made with paper we can make it.
Cards
We have produced playing cards for our own retail store and made wellness cards for a number of businesses. Prompt cards for learning or direction cards for yoga classes; these are all things we can help with.
Albums
We don't only operate big machinery in our factory, we have also maintained our capacity in traditional bookbinding methods so that we can work with boutique clients creating high-end project such as photo albums and traditional folios.
Organisers & Tech Accessories
Products that help protect or enhance the technology that connects to our work are often the most treasured gifts. Simple items such as earphone holders and wire tidies tend to be very popular given their functional style.
Leather
We created our own range of leather accessories that sold through our e-commerce store, and have been happy to white label these items for businesses. Notebook holders to laptop cases, all the way through to wash bags and wallets.
Gift Sets
Retail packs for special occasions throughout the year, sample sets for new press releases or simple onboarding packs for new starters and existing staff members. We can help you create the perfect gift set.
Packaging
We produce a lot of our packaging in-house meaning we can be flexible with your requirements and produce things with lower MOQs than many factories would entertain. Corrugated to hardboard, we can do it.
562
brands we've worked with
760
new products developed
Products We Project-Manage:
If our factory can't manufacture an item we will be able to source it for you.
We have years of experience working with suppliers globally.
Pens
We've purchased pens from the likes of Mont Blanc and Cartier to go in gift sets, as well as commissioning particular designs and colours from suppliers in China and the Far East.
Candles
We have our own equipment to fill candles giving us versatility with scents and colours, and work with a number of factories to produce the vessels themselves from glass to metal. And of course we can print the packaging.
Food & Drink
Our e-commerce store showcases many different brands, off whom we purchase a range of items from chocolate to alcohol. Depending on your requirements we can work with suppliers to white label goods or supply them as-is for gift sets.
Apparel
Standard items such as t-shirts, hoodies, socks and the like are available from numerous suppliers at competitive prices, and we can help you pick from the best sources. If you have something bespoke you want to create we have contacts in garment factories as well.
Bags
Depending on the sorts of bags you require we can source off-the-shelf options that are ready for branding with screen-prints or embroidery. We can also work directly with factories with your designs as a guide if colours or material changes are required.
Homeware
Sometimes gifts for the home make the best gifts to give at work. We have a huge range of items that we have either commissioned or purchased in the past for our own retail store that can be made white label or repackaged for your purpose.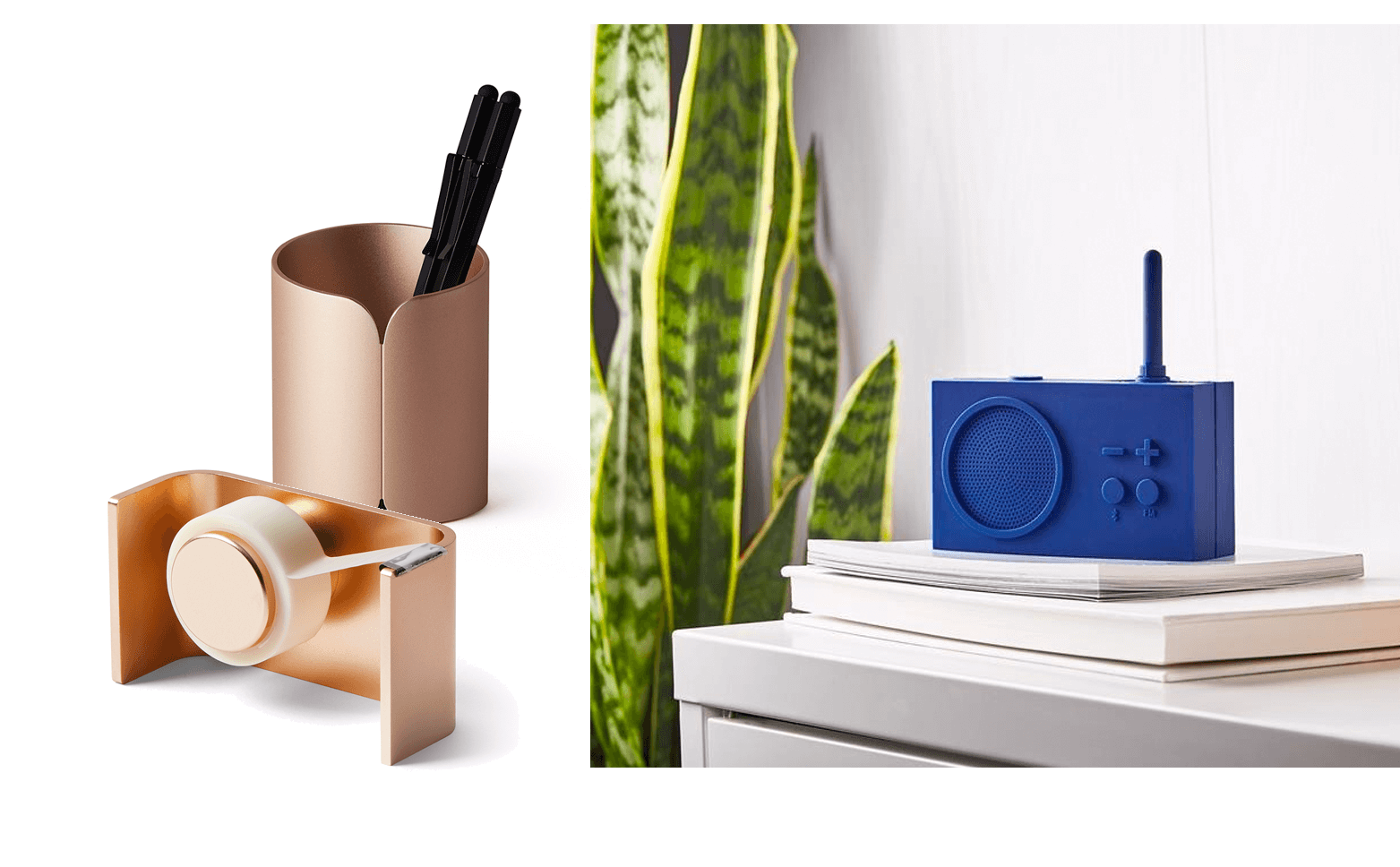 Tech Accessories
Battery packs, headphones, charging ports and other electronic tools can all be supplied. We can source directly from factories where the most customisation can be created, or purchase from distributors closer to home.