Classic Canvas Totes
A classic canvas tote bag can be a fashion statement or a relatively cost-effective promotional item in the right hands with the right design.
Organic cottons and sustainable cloths paired with other recycled materials like nylon or leather increase eco-credentials.
Natural Material Totes
Woven materials just as linen and jute can easily display natural style without involving printing processes and expensive designers.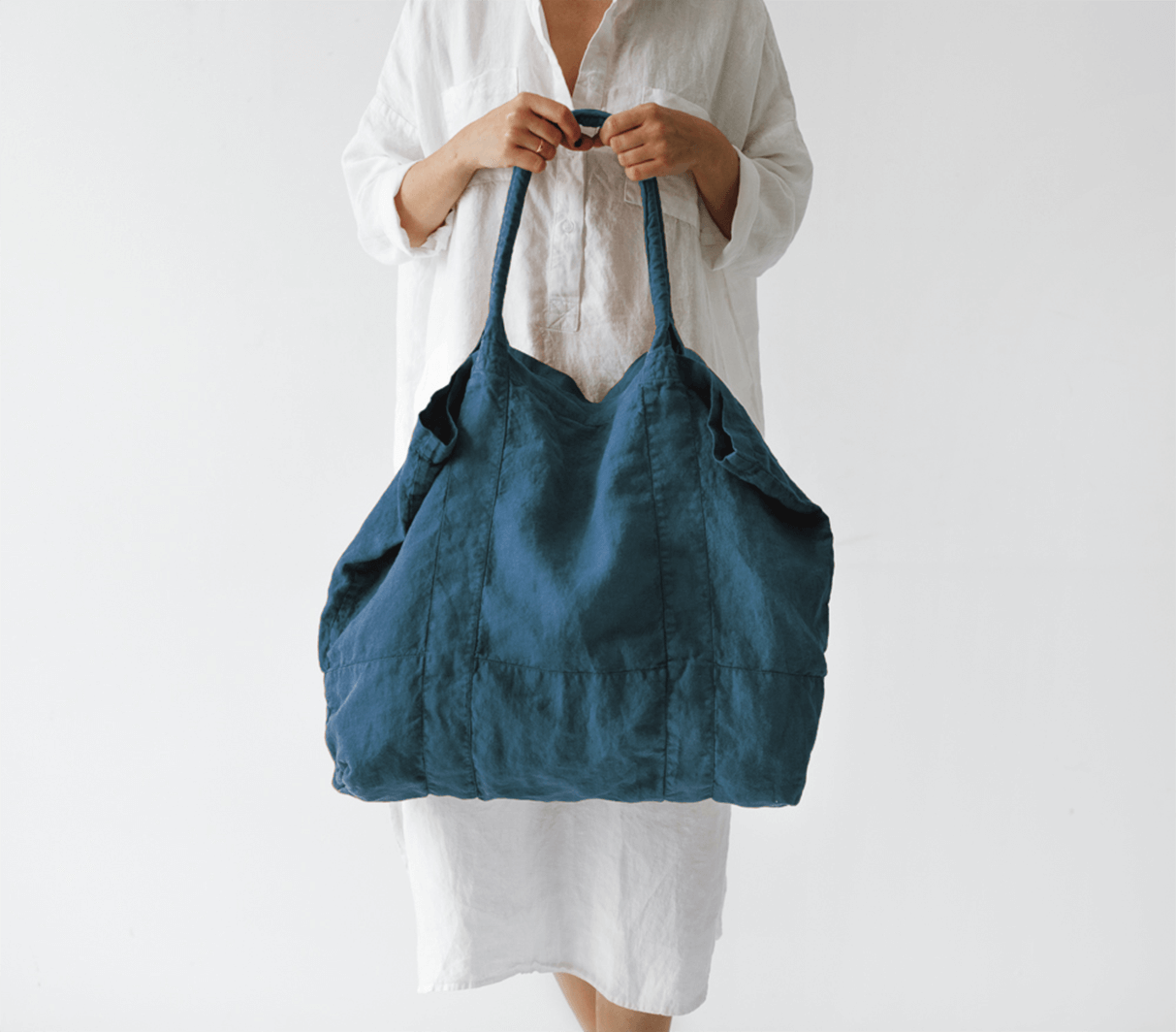 Material Options
There are a range of great material options for bags, depending on the budget and type of product you'd like to create. Choose from the options below, or let us know if you have something else in mind.
Leather Totes
Vegetable tanned leathers as well as split-hides in fabulous colours complement recycled leathers with the right aroma. Faux leather can provide a super alternative for the conscious creator.
Combining Materials
Leather straps add strength whilst bucklers keep things together. Add a variety of different materials to make the most of your tote.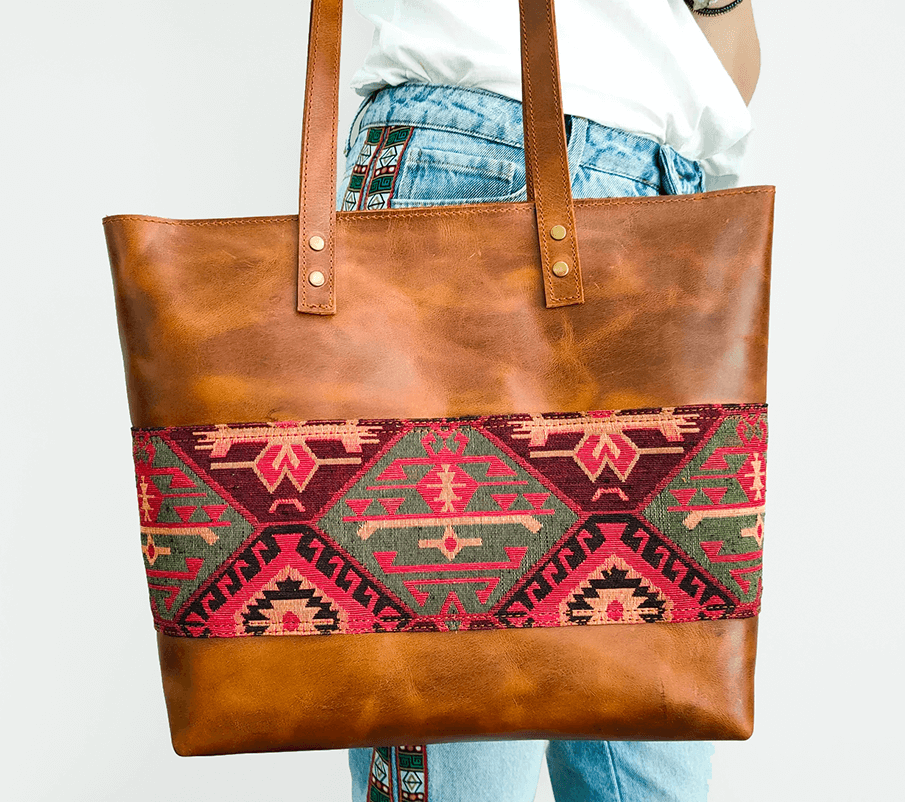 Patterns & Illustration
Utilising UV print methods on finished materials such as leather can complement patterned fabrics created on direct-to-garment printers for the interior.
Those patterns can be used on exteriors provided the right fabrics are used.
Design Inside & Out
A tote bag can contain more than just patterns, fabric and content. Add large pouches, hidden pockets with zips for protection and key holders to prevent the important things getting lost.