Diary customisations.
There are many different ways to make your diary personal to your company, and give off the best impression. Here is a range of the most popular.
Inside Customisations
We have plenty of options to keep the insides of your diaries looking good, from stock diary options in different formats to complete unique printed pages in any choice of material.
Custom Printed Diary Pages
We can customize every page of your diary just like we can a notebook. Include your branding, motivational messages or important dates throughout the year. If you're looking to make the best impression come January 1st, this is the way to go.
Stock Diary Pages
If you don't have time to make your own diary templates you can use ours! We've created two styles for you to choose from, each available in week-to-view and day-to-view.
Cover Customisations
The outside of your diary is of course the first thing your customer will see. Make sure your diary looks its best with the following options for exterior customisations.
Make An Enquiry
To start, please choose what you would like to enquire about
You're enquiring about custom notebooks
Almost there!
We found a perfect service for you!
How many units would you like?
Do you want custom printed pages inside?
Are you looking for a notebook with basic customisations?
Or are you looking for a fully bespoke notebook, such a custom printed pages?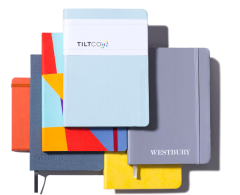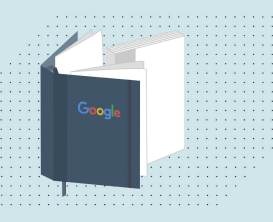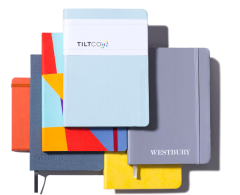 Ready To Brand Notebooks
Pick a style from our stock notebooks. Available with a debossed or hot foiled logo with a minimum order of just 50 units and a fast turnaround time.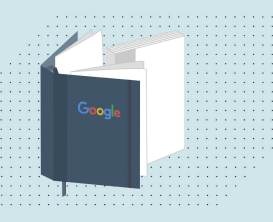 Fully Bespoke Notebooks
You require a fully bespoke notebook. So we can provide you with the best options, pricing and samples please use our notebook builder to create the notebook you would like to make and submit it.
Don't worry if you don't know all the details. Once you submit the design our sales team will be be able to talk through all your options.
Or would you prefer to skip the above and send us a direct enquiry?