Customise Inside & Out
Interested in adding custom printed pages? We can include printed inserts with all custom Moleskine notebooks, a group of separately printed pages glued into the book at the spine, to act as just like a bound-in page. This gives you scope to tell your brand story or amplify a message.
Looking For Something More Customised?
If you are interested in creating a notebook that is a little more unique we can manufacture a custom notebook from scratch. And with our 3D notebook builder you can browse the thousands of options available to you, getting live pricing as you build.
Minimum order – 150 Units
Moleskine Classic Hard Cover
Suitable for all branding methods, these notebooks are sturdy with a smooth vegan leather finished Polyurethane cover.
● 240 pages of 70gsm FSC paper
● Plain, ruled, dotted or squared pages
● 10 colours available
Moleskine Classic Soft Cover
The soft cover comes with a smooth fine grain leather effect, & is suited to all branding methods including debossing and foiling.
● 192 80GSM acid free pages
● Plain, ruled and dotted pages
● 8 colours available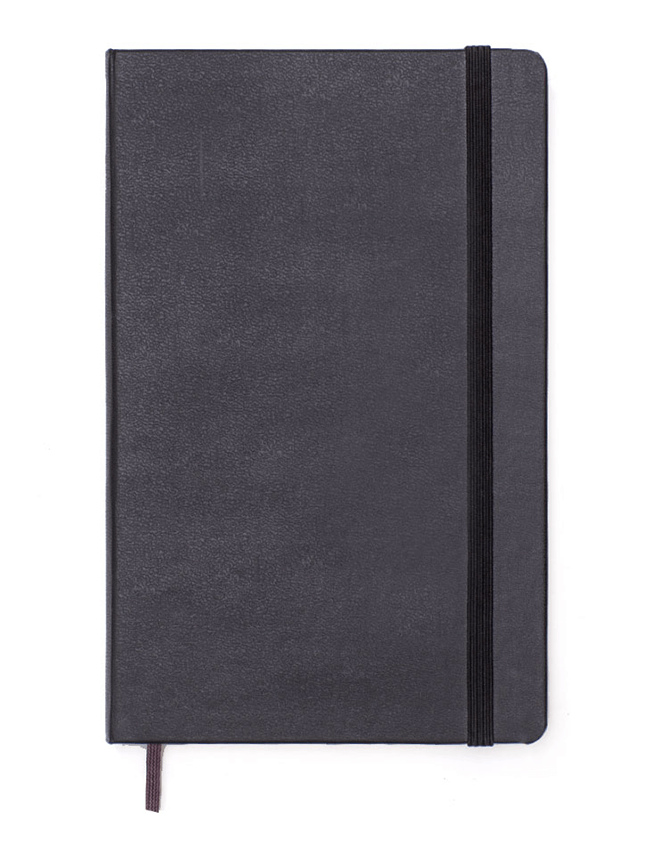 Moleskine 12m Weekly Diary
The Moleskine Weekly diary is dated from January to December, and is formatted to show the week's appointments on the left.
● 144 70GSM acid free pages
● Ruled paper on right side pages
● Colour options on request
Moleskine: An Iconic Brand
The legendary notebook has been used by philosophers and artists throughout the previous two centuries, including Vincent Van Gogh, Pablo Picasso, Ernest Hemingway, and Bruce Chatwin.
Today, it is celebrated in pop culture as a contemporary icon, an inviting space where thinkers and creators can document their own words and sketches, becoming part of a rich history of creativity.
With Bookblock you can make your custom branded Moleskines that little bit more special with extra finishing touches, including customised belly bands and bespoke packaging.
Create, Store, Send
We don't just make great products. With our partners at WorkSends you can store all your gifts and send them direct to your recipients, whenever you need.
Get live inventory feeds and re-order whenever you need to.

No address required, no GDPR headaches. Just send your recipient a link.
Add a branded card with a personalised message to every gift you send.
Inspiration
A selection of our favourite recent customised notebooks, stationery and leather.