About us.
With a focus on stationery and leather products, we at Bookblock Business guide you through the customisation and manufacturing processes. Taking your idea and making it a reality. We have an in-house graphic design team to help with concept, layout and visuals for print and product. Then these go on to our print-house and factory where your items are made, before being dispatched to your location, anywhere in the world. Your project is managed from start to finish, giving you peace of mind and removing the logistical headaches of custom manufacture.
The Idea
Whether you have a very specific need or a broad idea, our manufacturing and design teams will work with you to create your unique design.
The Products
Our focus is on creating completely bespoke consumer quality products, however, we also have stock products the can be customized for quick turnarounds.
The Customisation
From Debossing and foiling through to custom packaging, we have a huge range of modern and traditional customization options to bring your products to life.
The Workshop
Our London workshop allows us to prototype orders in a short amount of time allowing you to get a feel for products during the sampling stage. The workshop is also used for customising stock leather and notebooks.
The Factory
We've built a 9,000 sqft factory, that uses modern machinery, allowing us to create premium, consumer quality products in short times and quantities. All orders go through a strict quality control.
Clients.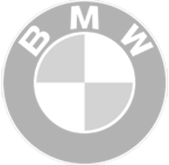 info@bookblock.com
+1 (438) 266-1997
info@bookblock.com
+44 (0) 203 514 1281